Out-of-Stock?
Why keep waiting months and months for inventory you could have now?
It's time to make the switch, and OZAT USA is here to help.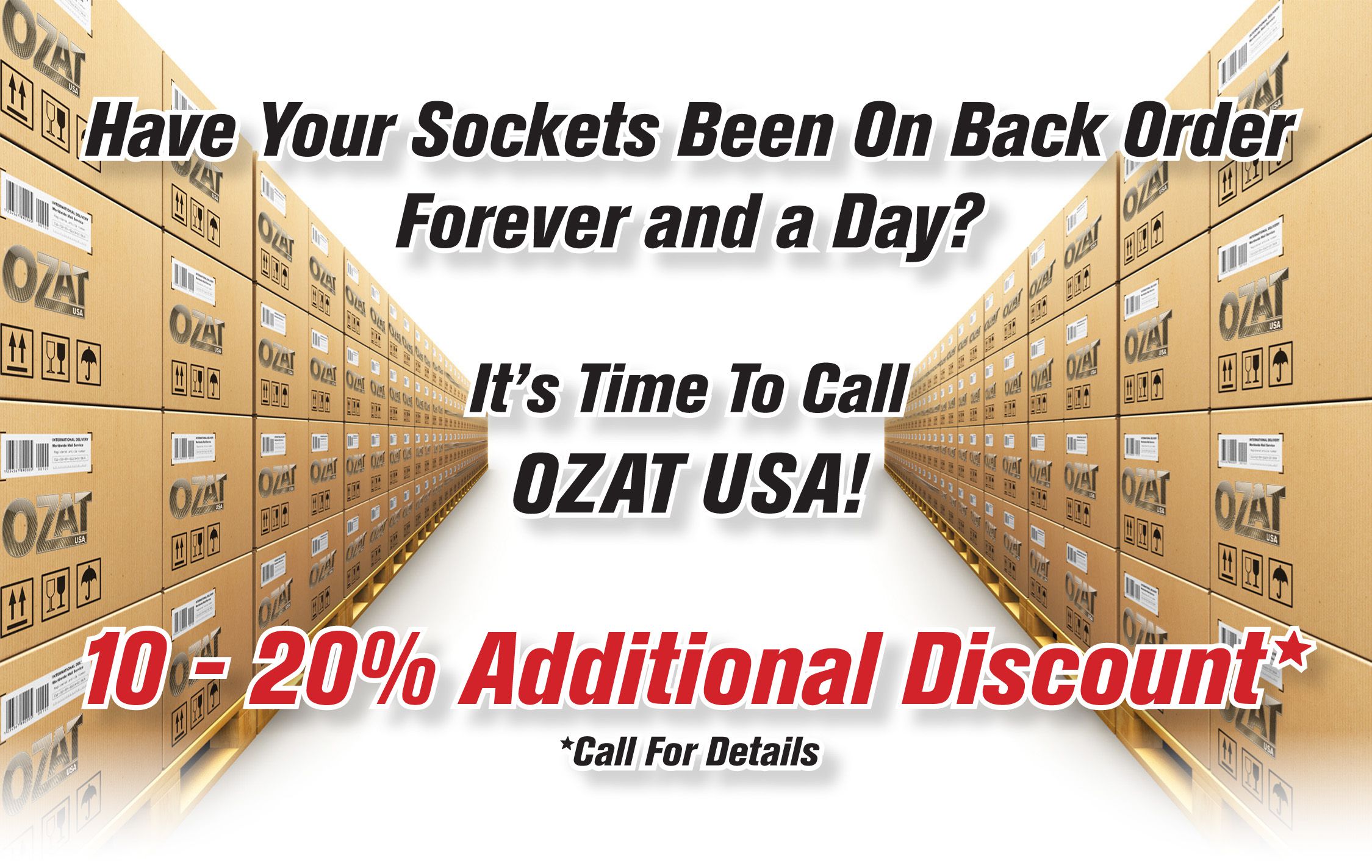 For a limited time, OZAT USA will provide an extra discount to help convert your socket backorders into Inventory. OZAT USA is your exclusive Master Supplier for the OZAT Brand in the USA... and we have inventory!
Compile a list of what you need and contact us today. Have your procurement specialist call us for any help with conversions .